New Zealand North Island Itinerary
A while back I was lucky enough to spend six weeks in New Zealand where I cycled from the North Island in Auckland to the South Island in Milford Sound. What is a New Zealand North Island Itinerary for me might not be the same for you, but I encourage you to adapt to fit your needs and preferences.
Key points about New Zealand
Official Language: English & Maori
Capital: Wellington
Currency: New Zealand Dollar ($1.92 vs £1.00 – 2019)
Fun Fact: Sir Edmund Hillary, the first person to climb Mount Everest in 1953, was a New Zealander.
One thing to take into account is the duration of your stay, one week, two weeks, three months etc. While I was cycling and can highly recommend it, you might have the freedom of a car or be going by coach.
We will start in the North and work our way down to Wellington in the most southerly point of the North Island.
The Coromandel
North of Auckland is the Coromandel, this area is renowned for its pristine beaches, misty forests and chilled vibe, it is one of New Zealand's most popular spots.
Highlights include Snorkelling, Kayaking in Catherdral Cove or relax in the lost spring Geothermal Spa.
https://www.thecoromandel.com/
Auckland
Largest City in New Zealand, there are few things to do in and around the City, but I recommend Waiheke is a haven of beautiful vineyards, olive groves and beaches, all just a 40-minute ferry ride from downtown Auckland.
Highlights include Food and wine-tasting, Beaches and beautiful landscapes and Walking trails.
Hobbiton Movie Set – Hamilton

For all you Lord of the Ring and Hobbit fans, south of Auckland just before Rotorua there is Hobbit Town.
This can be a great place to stop off on your way out. You can get lost among the hobbit holes and visit the Green Dragon Inn, the mill and the Party Tree.
https://www.hobbitontours.com/en/
Rotorua
This is a must on your way down to see the geothermal wonders of Rotorua. This Volcanic landscape it a unique experience, unlike any in New Zealand.
You have the Te Puia's bubbling mud pools, Pohutu Geyser and the colourful silica terraces. While the volcanic smell around Rotorua is not that appealing, these displays certainly are.
Mitai Maori Cultural Experience
Again something I missed out on but was told it is an experience worth doing.
The Mitai Māori Village family are incredibly proud of their cultural heritage and share their stories, teachings and traditions with you.
This experience is famed for being one of the most authentic Māori experiences in New Zealand.
The Mitai Māori Cultural Experience transports you back to a time with a traditional hangi feast and also includes the world-renowned Fairy Spring, the waka (Māori war canoe) paddle-by, the haka and other traditional dances.
Lake Taupo
A Lake the size of Singapore right in the centre of the North Island. While the town is not much to write home about, it is the perfect base in which to launch all those adrenaline-filled activities.
Here you can freefall into one of the worlds most dramatic skydiving zones dropzones. Bungy jumping, whitewater rafting and many more.
There is also plenty of spots for those who want something a bit more chilled out too.
Tongariro Alpine Crossing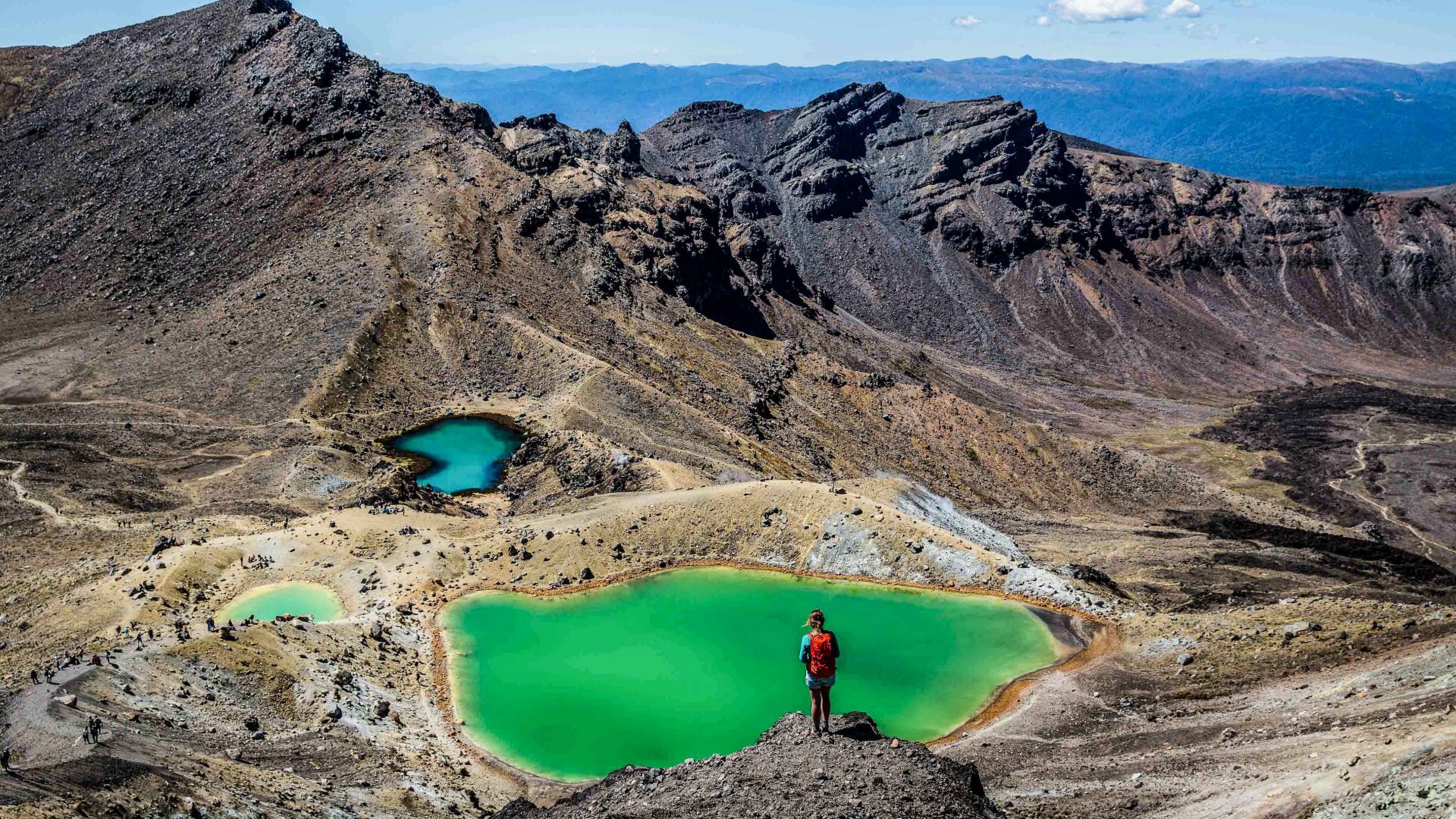 When I was in New Zealand, this volcano erupted meaning I couldn't do it, but it is known as one of the best day hikes in the world. You hike up over two active volcanoes, and the views are just stunning (apparently).
https://www.tongarirocrossing.org.nz/
Wellington
At the bottom of the North Island is Wellington, a stunning city with the harbour at its centre point. This is the place where you can take the ferry into the South Island across the very choppy waters.
Before you do though it is worth sticking about for a bit. Wellington has the Te Papa Museum, which shows you everything about New Zealand culture and heritage.
There are the colourful and vibrant Cuba Street and a Cable Car to the Botanical Gardens where you can get a great view of the harbour, but if you want a great viewpoint there a hike up Mount Victoria gives you splendid views over City.
I know I have missed out a few places along the way, but these are a must I believe for the best New Zealand North Island Itinerary.
Comment below places I have missed out, and what were the highlights of the North Island for you?